Cast
Our ensemble cast consists of Gemma Chan, Christy Meyer, Davina Perera, John Schwab, Kevin Shen, Benjamin Starr and David Yip.
Gemma Chan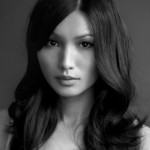 Gemma trained at the Drama Centre London after graduating in law from Oxford University.
Television: includes Mummy's Boys (Comedy Central), The Game (BBC), Sherlock (BBC), Secret Diary of a Call Girl (Showtime/ITV), Fresh Meat (Channel 4), Dates (Channel 4), Doctor Who (BBC), True Love (BBC),  Shetland (BBC), Bedlam (Sky), The IT Crowd (Channel 4) and Death in Paradise (BBC).
Film: includes Jack Ryan (dir. Kenneth Branagh), London Fields (dir. Matthew Cullen), The Double (dir. Richard Ayoade), Submarine (dir. Richard Ayoade), Shanghai (dir. Mikael Hafstrom) and Exam (dir. Stuart Hazeldine).
Theatre: includes Our Ajax (Southwark Playhouse), Turandot (Hampstead Theatre), The Sugar-Coated Bullets of the Bourgeoisie (Finborough Theatre) and Hey Brother (Finborough Theatre).
Christy Meyer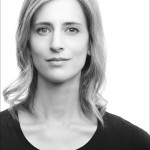 Training at Northwestern University (Chicago)
Theatre (London): includes In a Forest Dark and Deep (dir. Neil LaBute, Vaudeville Theatre), All My Sons (dir. by Howard Davies, Apollo Theatre), Mum in Race to Paradise (Southwark Playhouse). Theatre (USA): includes Williamstown Theatre Festival – God of Vengeance (dir. Gordon Edelstein), Once in a Lifetime (dir. Rent's Michael Greif), Skin of Our Teeth (dir. Darko Tresnjak), Polaroid Stories, Vassa Zheleznov and Caligula .  Other US regional: lead roles in Where's Annie (Hudson Stage Company), Wait Until Dark (1891 Fredonia Opera House) and Collected Stories (Northeastern Theatre). New York City: Winterbirds (dir. Danny Goldstein at the Judith Anderson Theatre) and various productions with Target Margin Theatre, New Georges, Adobe Theatre, Ensemble Studio Theatre, Vital Theatre and Singularity.
Film, television and voiceovers: includes Popular Unrest, The Killer Inside Me, A Concise History of the Origins of Film, 2.5 Seconds, First 100 Days, Guiding Light, As the World Turns, End of the Beginning, The Lab, Almost Perfect and various audiobooks.
Passionate about documentary theatre, Christy published United States: Work and Progress, assisted on The Larmie Project (Moises Kaufman) and most recently Countly? in London with Look  Left Look Right.  Christy resides in the UK with her husband, Mark, and daughter, Sadie.
Davina Perera
Davina is a scholarship graduate of the Royal Academy of Music, London.  She is the featured vocalist on the UK number one hit Something Good by The Utah Saints.
West End Theatre: includes Sylvia Morgan in Privates On Parade (Nöel Coward, dir. Michael Grandage), Anita in the Sadler's Wells/Kneehigh World Premier of Wah! Wah! Girls (Peacock Theatre, dir. Emma Rice), performing the lead role of Priya in the World Premier of Andrew Lloyd Webber and A R Rahman's Bombay Dreams (Victoria Apollo, dir. Stephen Pimlott), Yvette in the Cameron Mackintosh production Miss Saigon (Theatre Royal Drury Lane, dir Matt Ryan), ensemble in Annie Get Your Gun (Young Vic, dir. Richard Jones)
Other Theatre: includes 1st cover Cathy and Dance Captain in Wuthering Heights for Tamasha (Lyric Hammersmith, dir. Kristine Landon Smith), creating the role of Udita Screwala in the World Premier of Britain's Got Bhangra (Theatre Royal Stratford East, dir. Pravesh Kumar).
John Schwab
Theatre: includes Mark in The Leisure Society (Trafalgar Studios), Saul Kimmer in True West (Sheffield Crucible), Mike in 6 Dance Lessons in 6 Weeks (Understudied and played Theatre Royal Haymarket), The Complete Works of William Shakespeare (abridg'd), The Complete History of America (abridg'd), The Complete Wod of God (abridg'd) (Criterion Theatre) Elvis the Musical, (Piccadilly Theatre).  John has also workshopped Ross Howard's No One Loves Us Here, and directed the world premiere of David Spicer's theatrical debut, Long Live the Mad Parade.
Film and Television: includes Zero Dark Thirty, The Fifth Estate, The Vatican, Kick Ass 2, Jack Ryan, Nixon's The One, Episodes, The Special Relationship, Hotel Babylon, Ultimate Force, Monarch of the Glen, Doctor Who, The Only Boy for Me, Space Odyssey: A Voyage to the Planets, Make My Day, My Dad's the Prime Minister, Being Dom Joly, and Hotel. 
Radio: includes Book of the Week, Safety Catch, At Home in Mitford, The Stone Diaries, The Emigrants, A Life Story and The Grapes of Wrath.
John is also an award winning filmmaker and was nominated for a BIFA for his feature film producing debut The Hide.
John resides in London with his wife, Tamsin, and two sons, Jack and Sam.
Kevin Shen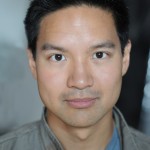 Kevin Shen has recently played leading roles in the US television docudramas Obsession: Dark Desires for Discovery ID and Bite of the Living Dead for Animal Planet.
Kevin has starred in various short films, commercials, and fringe theatre productions, and has done extensive voiceover work.  Kevin voices one of the lead characters on the web series New Edenon HuHa! and regularly appears on the web series Britain Today.
Kevin received a Bachelor's Degree in Computer Systems Engineering and a Master's Degree in Sociology from Stanford University prior to receiving an MBA from the Wharton School at the University of Pennsylvania.
Ben Starr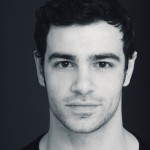 Ben recently graduated from LAMDA after completing a BA in History at Durham University.
Credits whilst training: include The Threepenny Opera (Wilton's Music Hall), Dinner (Linbury Studio), Festen (Pleasance Theatre), The Second World (Linbury Studio).
Television: includes Father Brown (BBC).
This marks Ben's professional stage debut.
David Yip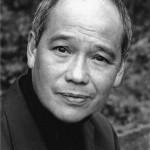 Theatre: includes Gold Mountain, (Liverpool, Sweden, London, Vancouver and Montreal) The Bomb – A Partial History (Tricycle Theatre),  Fit and Proper People (Soho Theatre/RSC), Gold Mountain (Unity Theatre, Liverpool & Les Deux Mondes, Montreal), The King and I (Royal Albert Hall), Turandot (Hampstead Theatre), King Lear (YellowEarthTheatre/RSC/Shanghai Dramatic Theatre), Hamlet (Singapore Repertory Company), White Woman Street (Bush/Abbey Theatre, Dublin).
Films: include All That Remains, Act of Grace, Triage, My Kingdom, Ping Pong, James Bond: A View to a Kill, Indiana Jones and the Temple of Doom.
Television: includes Holby City, The Liverpool Nativity, Casualty, Every Silver Lining, Thief Takers, Making Out, The Chinese Detective.
For more details go to www.davidyip.co.uk