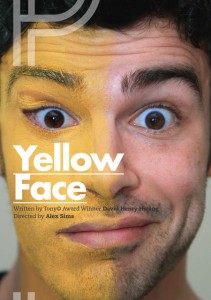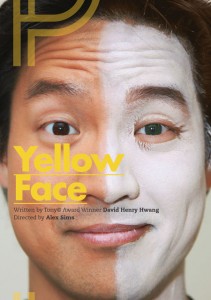 Yellow Face is a high-speed, hilarious satire that merges fiction and reality. It follows the travails of the playwright, DHH, as he protests Jonathan Pryce's casting as an East Asian character in Miss Saigon.  Unfortunately, DHH then mistakenly casts a white actor, Marcus G. Dahlman, in his own play in an East Asian role.  Marcus soon becomes a champion of the Asian community, while DHH, who once fought so staunchly for the cause, becomes alienated, posing the question of what actually defines race.
As China rises to power and America feels itself threatened, the play explores how society, entertainment, media and politics all play a role in the way race is defined in the modern world.  The play's themes are universally relevant and especially timely.  The UK continues to embrace diversity both in the entertainment industry and society in general and is playing host to one of the world's most international events, while China continues to strengthen it's place on the global stage.
Yellow Face is a play composed of six or seven actors playing numerous characters in fast-paced vignettes.  It provides opportunity for bold creativity of staging, set design and acting.
Yellow Face at the temporary theatre, The National Theatre, South Bank.
5th May – 24th May 2014
* * * *  "Not only is this the most entertaining show to have played at the National's temporary experimental space, it's also one of the most sharply timed."  Dominic Maxwell, The Times
* * * * "It's a peach of a play, using theatre as a metaphor for life and exploring the implications of being racially hyphenated."  Michael Billington, The Guardian

* * * * "Alex Sims' staging for Special Relationship Productions (first seen at London's Park Theatre) brings it to life with warm, sprightly wit."  Sarah Hemming, Financial Times
The play premiered at the Mark Taper Forum in Los Angeles in 2007, and at the Public Theater, Off-Broadway.  It received the Obie Award in Playwriting (David Henry Hwang's third), and was also a Finalist for the Pulitzer Prize (also David Henry Hwang's third play with this distinction).
The London production of Yellow Face premiered at Park Theatre in May-June 2013 where it enjoyed four and five star success.  It then transferred to The Shed at The National Theatre, on London's South Bank, in May 2014.