****  "Special Relationship Productions was set up to "give greater exposure to under-represented groups in theatre". More power to them if they continue to present plays as engaging and provoking as Yellow Face."  Heather Neill, The Arts Desk
Special Relationship Productions is a new production company, set up by an American (Kevin Shen) and a Brit (Lucy Fenton), which aims to bring the best of off-Broadway to the UK and the best of off-West End to the US.
We wanted to expand our knowledge of each other's culture and realised that  acclaimed productions on both sides of the pond frequently don't make it across the Atlantic, where they may have an equally appreciative audience.  We'd like to rectify that.
As well as bringing lesser-known plays to a wider audience, we also have a remit to give greater exposure to under-represented groups in theatre, particularly ethnic minorities and women.   We will be performing productions that tackle important issues, starting with Yellow Face, by David Henry Hwang which deals with racism, community, citizenship, ethnicity, stereotyping and physical appearance.
The company's activities will provide benefit to sectors of the theatre audience that are currently under-served by existing theatrical productions; give valuable experience to people just starting out as arts professionals; and address the under-representation of minorities, women and the disabled on the stage itself.
We want our productions to engage with groups that do not traditionally make up a significant section of the theatre-going public.  This can be achieved by promoting quality work from different countries or from different ethnic backgrounds that may not have had the chance to have an audience in the UK.
"Special Relationship" was a phrase first used by Winston Churchill in 1946 to describe the cordial nature of the Anglo-American alliance. http://en.wikipedia.org/wiki/Special_Relationship
Lucy Fenton graduated from Brasenose College, Oxford University and has an MA (Oxon) in Philosophy, Politics & Economics.  She also has an MA in Performance: Screen Acting from Drama Centre London, is involved with blank pages theatre as a designer, co-produced Kiss at the White Bear Theatre and acted as script supervisor on an internationally award-winning feature film.
She has worked in the Press Office at London Zoo, in the Compliance department at the BBC and has extensive marketing and events management experience as an associate at a haute couture wine company, including organising an international symposium  in France for 400 VIP wine professionals.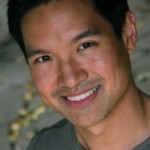 Kevin Shen graduated from Stanford University in 2004 with a Bachelor's Degree in Computer Systems Engineering and a Master's Degree in Organizational Sociology.  After graduating, Kevin worked in information security consulting, advising major global firms including Goldman Sachs, Morgan Stanley, and VF Corporation both in the US and in Europe.  Kevin received his MBA from the Wharton School at the University of Pennsylvania in 2008, focusing on Entrepreneurial Management and Multinational Management.
Kevin has also worked in international marketing in Las Vegas for one of the world's largest gaming organizations, valuing new marketing initiatives for both US and European properties. Prior to producing, Kevin worked in depth with strategic analysis of online and offline marketing efforts at a London-based entertainment-focused internet startup and also developed and managed the company's social media marketing strategy.
We also act.  You can view information about that side of our lives by clicking on any of the links below.
Lucy Fenton
www.lucyfenton.com
www.imdb.com/name/nm3499041/
www.spotlight.com/interactive/cv/405245300186
Kevin Shen
www.spotlight.com/0931-6720-9391
www.imdb.com/name/nm5155912/